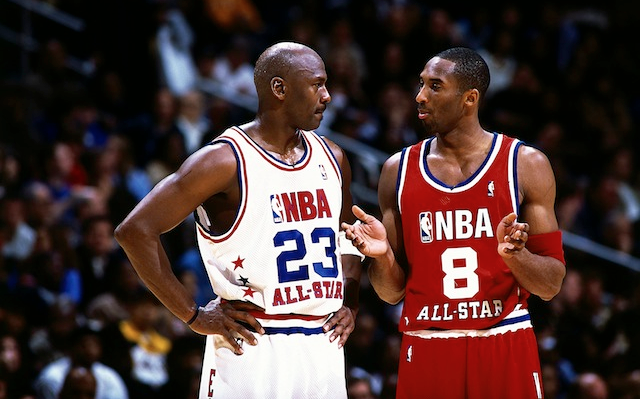 After setting off the debate and taking his licks from a number of NBA legends, Kobe Bryant isnt't about to let anyone else get the last word. Asked for his response to Jordan's statements after USA defeated the Dominican Republic 113-59 in a pre-Olympics exhibition game held at the Thomas & Mack center in Las Vegas, Bryant didn't hold back.
"So what? He knows I'm a bad mother[expletive]," Bryant said. "I'm not really tripping."
The Los Angeles Lakers All-Star guard went on to say acknowledge that the Dream Team, which went undefeated on its way to gold in Barcelona, had a size advantage on the 2012 squad, which is competing without four possible big men ( Dwight Howard, Chris Bosh, LaMarcus Aldridge and Blake Griffin) lost to injury.
"The fact is, they have [Patrick] Ewing and [David] Robinson and those big guys, it's tough. If you're asking me, 'Can you beat them one game?' Hell yeah, we can beat them in one game. You didn't ask me if we could beat them in a 7-game series. In one game, we can beat them. No question about it."
Bryant finished with 4 points, 2 rebounds, 1 assist and 1 steal on 2-for-6 shooting in 15 minutes during Team USA's win.