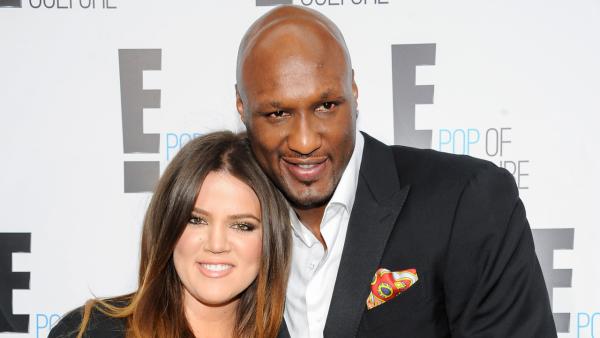 A new shocking investigation has claimed that a charity set up by Lamar Odom has failed to give considerable money raised to children in need.
ESPN conducted an investigation called 'Outside The Lines', and claims that it found that the basketballer's cancer charity, Cathy's kids, has not given $2.2 million accumulated to any cancer-related causes since it was founded in 2004, according to Radaronline.com.
Questions were raised about the use of the money after investigators rifled through eight years of the NBA player's tax records.
Instead of funds going to cancer-related patients, it has reportedly been mostly used to finance two elite youth basketball travel teams.
ESPN says it uncovered that at least 60 percent of the $2.2 million has helped fund the AAU teams.
The sole employee on the books for the charity is said to be Lamar's high school coach and best man at his wedding to Khloe, Jerry DeGregorio.
Acting as secretary for Cathy's Kids - named in honor of Odom's late mother who died of stomach cancer - from 2004 to 2011, he was reportedly paid a median annual salary of around $72,00, despite the charity operating at a loss since it was created.
Cathy's kids is currently $256,000 in debt largely due to a loan Odom made to the charity, according to his business manager and charity's treasurer, Lester Knispel.
The new ESPN revelations now allegedly see Odom in danger of violating tax law as, as ESPN states, if a charity spends funds not consistent with its stated mission, including paying someone like DeGregorio a salary, it could be considered as fraud by the IRS or state attorney general's office.
If fraudulent activity is found, prosecutors could in turn file charges against the LA Clippers star.
ESPN has apparently since sought a comment from Odom about his charity's spending habits.
Lamar Odom reportedly simply responded with: 'It's my money.'