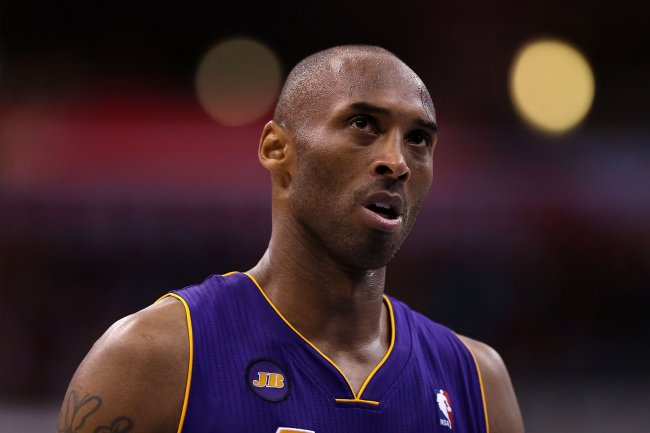 Kobe Bryant
isn't thinking about retirement, even as he rehabs from the most devastating injury of his star-studded career.
The Los Angeles Lakers star has already said that his retirement is a "moving target," and he doesn't sound like someone intent on retiring after the 2013-14 season.
While on a trip to Brazil, Bryant sat down for a segment produced by Glenda Carqueijo (h/t Eric Pincus of the Los Angeles Times) and said, "I could easily see myself playing another three or four years."
That's right, Lakers fans: The Black Mamba may not be ready to call it quits just yet.
He is going to be 35 years old before the 2013-14 season starts, but it's pretty clear that he hopes to extend his playing career beyond just next season, the last year on his current contract.
As someone who is regularly compared to
Michael Jordan
, Bryant is undoubtedly looking to secure his sixth ring, but he also probably has his sights set on climbing up the all-time scoring list as well.
With six titles, would Bryant finally surpass Jordan as the greatest player the game has ever seen?
Obviously that argument will depend on those involved, and some don't even have Jordan as the best to ever play the game. Kobe isn't someone who suffers from a lack of motivation, so you can bet he's got a mental image of Jordan constantly clouding his thoughts.
You can be certain to count on Kobe in his attempt to go down as the best to ever do it in the NBA.