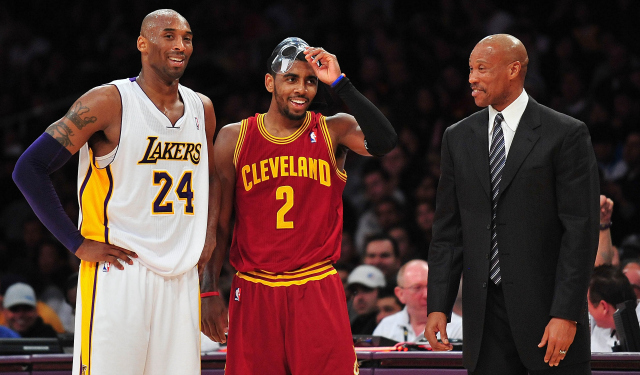 The Lakers took their time, but they indeed finally settled on a coach as they started contract negotiations Friday with Byron Scott, according to ESPN The Magazine's Chris Broussard.
Scott has long coveted this position, and he's been seen as the leading candidate for a while. He's the guy Kobe Bryant wants. He has history with the Showtime Lakers as a player. He first interviewed for the job months ago, and has been on the team's radar ever since. This isn't surprising.
The last time Scott was on the sidelines, it was as the head coach of the Cleveland Cavaliers from 2010 to 2013. He struggled there with a young roster. In Los Angeles, he will have some veterans on the roster in Bryant, Steve Nash and Carlos Boozer.
The two sides have agreed to a four-year, $17 million deal, and there's a team option on the final season, per ESPN's Ramona Shelburne.